CO-FOUNDER
Stephen is the co-owner of Giraffe, an independent advertising agency, and Boston Books. Previously Stephen was CEO of Saatchi and Saatchi Prague and went on to become Marketing Director of Europe, Middle East and Africa. He took a few years off to produce feature films including "Everybody Loves Sunshine" with David Bowie and Goldie. He published "Punk" a definitive history of the movement that sold over 500,000 copies worldwide and a series of books: Inside Music, to help people get into the music business.
CO-FOUNDER
Peter Jukes is a British writer and journalist, nominated for several awards for crowd funding his live Twitter coverage of all 130 days of the phone hacking trial. He details his experience, and the backstage drama of the most expensive and longest running completed criminal trial in British history, Beyond Contempt. His previous 2012 book, The Fall of the House of Murdoch, was described by the former Sunday Times editor Sir Harold Evans as "a roaring great read." He is also a dramatist for radio and television, whose award winning credits include In Deep, Bad Faith, Waking the Dead and Sea of Souls. His account of living in the modern city, A Shout in the Street (Faber & Faber, 1990), was called "a dream of a book" by John Berger. He lives in London.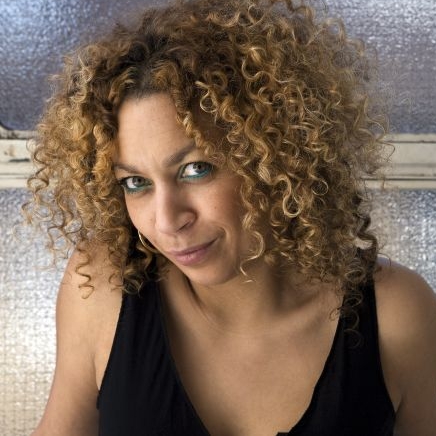 BYLINE FESTIVAL POET LAUREATE
Salena Godden is a British poet, performer and author living in London. She went to school in Hastings and moved to London in the early 1990s. She wrote about this move in her 2014 memoir Springfield Road. She performed poetry for the first time in 1994, this is also described in detail in Springfield Road.
BYLINE FESTIVAL HOST
I am one of the three co-founders of Unbound. I'm also a writer for QI, responsible with my friend and mentor John Lloyd for all five of the QI books. Before that I was a publisher, the MD of Cassell & Co and before that the MD of Harvill Press. I've published a smorgasbord of literary succulence in my time, from Michael Palin and The Beatles, to Richard Ford, Alan Garner, Haruki Murakami and a book about knitting with dog hair. Go further back and you'll find I was Waterstone's first marketing director. I guess that makes me a gamekeeper turned poacher turned game. Or just someone with a low boredom threshold.
I live in a old book-filled farmhouse in the village of Great Tew in Oxfordshire. In my spare time I keep pigs and chickens, which I like to turn into various cured, smoked and spiced delicacies. At present, I also have two flat-packed hives waiting to be built and filled with bees.
BYLINE FESTIVAL FILM AND PHOTOGRAPHY PRODUCER/DIRECTOR
Raphael Moran is an award-winning filmmaker, photographer, publicist, voice-over artist, actor, musician, radio broadcaster, BSC Club Member, Raindance Member, Royal Television Society Member, Royal Photographic Society Member, National Union of Journalists Member and Shutterstock contributor, based in West Sussex, UK. He is also a board member of the radio station 107 Meridian FM. He went to Michael Hall School in Forest Row and is the CEO of Moran Films. He is the Festival Film and Photography Producer/Director for the Byline Festival, and has an ongoing collaboration with the Byline organisation.
He has collaborated with Primetime Emmy-Nominated cinematographer Christopher Titus King.
Raphael hosts two weekly radio shows on a local radio station, and has recorded several commercials for them.
He is the grandson of Olympio Guilherme, a Brazilian journalist, actor and director.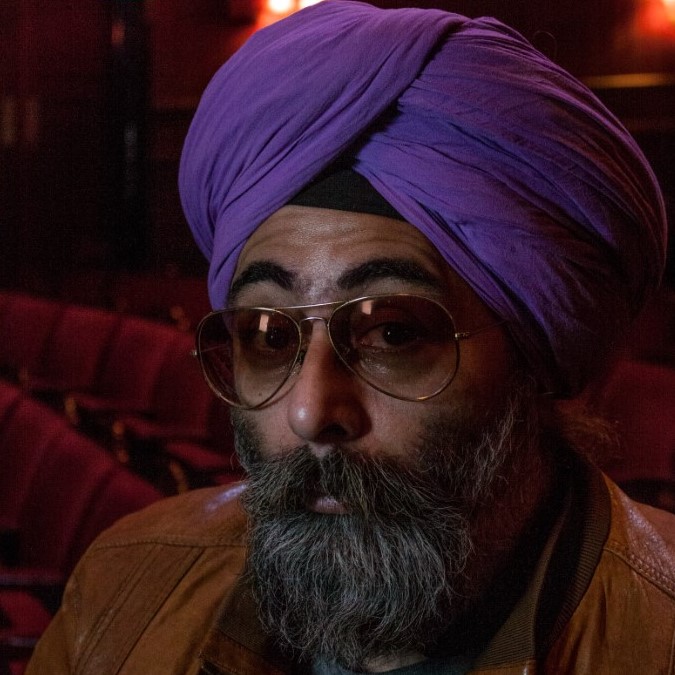 BYLINE FESTIVAL COMEDY RINGLEADER
Hardeep Singh Kohli is a British presenter of Sikh heritage who has appeared on radio and television.